Frequently Asked Questions
Here are a few of the questions we get the most. If you don't see what's on your mind, reach out to us on phone, chat, or email.
Most in-stock items are shipped within 1-3 business days. If there are any delays with your order, our team will update you.
Once your order is received, we try and fulfill it as soon as possible. However, if your order hasn't shipped yet, you can cancel it from your account. If you need help canceling your order, please contact customer support at 713-639-4663 .
Once we receive your order, contact us immediately at 713-639-4663 to change your order details. Once the order has been processed, shipped and handed over to the carrier, there is nothing much we can do to amend the shipping details. If you notice an incorrect shipping details/address, please contact us as soon as possible.
Most local in-store purchases can be picked up same day free of charge. Orders above $125 are eligible for free shipping, however orders under that amount will incur a shipping fee of $12.95.
For items that are damaged, defective or wrong sent, please send us a photo of the damage within 48 hours of receiving the shipment. If you do not report the damage to us within this 48 hour period, we may not be able to honor your claim. We will try and assist you the best we can.
We ship via USPS, UPS and other premium carriers to provide you with the fastest and most reliable service available.
No, at this time we are unable to ship to P.O boxes, APO/FPO addresses, and international addresses. We currently ship to contiguous United States only.
Yes, if you see the option for installment payments on the product detail page, you can select it during checkout.
Our checkout is easy, fast, and secure. Enter your shipping address and payment method, then place your order!
We accept all major credit and debit cards accepted by our payment gateway provider.
We do not store any of your card information. Your personal information is processed by your bank or card issuing authority or company. HMNS does not store any sensitive data of any customer.
If you're having trouble with your credit card, make sure the billing address matches the address on file with your credit card and/or bank. Enter the name and credit card number exactly the way you see it on the card. Before you place your order, add the CVV, a 3-digit code found on the back of your card. If you're paying with debit card, make sure you have sufficient funds to cover the order cost in your bank account.
Applying a promotion code is simple!. At Checkout or cart page, simply type the code into the box that says "Promo Code" or similar term. Then, click the button that says "Apply." All promotion codes can only be used once or as advised.
Yes, HMNS offers discounts for new and existing members, educators, military personnel, museum employees and volunteers, CityPASS holders and other seasonal offers.  Some discounts are only available onsite at the store with proper identification.
Sign up for free using our subscription box on the website to receive the latest updates and promotional codes. To access even more perks, become a member of the Houston Museum today by clicking this link.
Strike-through price simply means the item is available at a reduced or discounted price for a limited time.
Depending on your banking institution, your refund will be credited back to your original payment method(s) in 5 to 10 business days.
Our customer support will explain the return process including any additional charges that may incur.
If you do not have a valid receipt or order number, we will attempt to verify the purchase using your email, shipping address or other related information provided.
You can reach our dedicated support team at 713-639-4663 . or contact us by simply filling out our contact form and we will get back to you as soon as we can.
The museum store is open during regular museum hours. Any issues that concern returns and exchanges can be handled by the store during those hours.  Any issues that may require additional assistance from management can be handled Monday-Friday.
The Houston Museum of Natural Science proudly houses a collection of truly unique items, which, once sold, cannot be restocked. For our other offerings, we encourage you to contact our customer support at 713-639-4663 for any inquiries or sign up to receive notifications for new arrivals, early access to events & exciting seasonal promotions.
Items sold on our website are subjected to sales tax accordingly.
No, there is no minimum purchase required. You may purchase as many items as you would like.
More at HMNS Store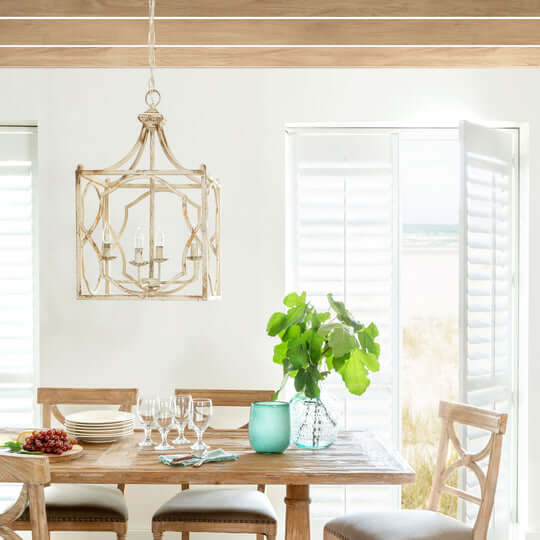 Home & Garden
All of our museum-chic fashions to browse to your heart's desire.
Shop Now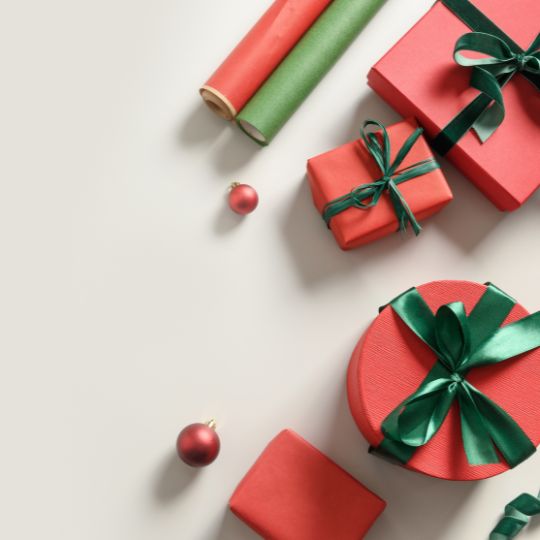 Gifts
Whether you're shopping for anniversaries, birthdays, holidays, or just because—we've got you covered.
Shop Now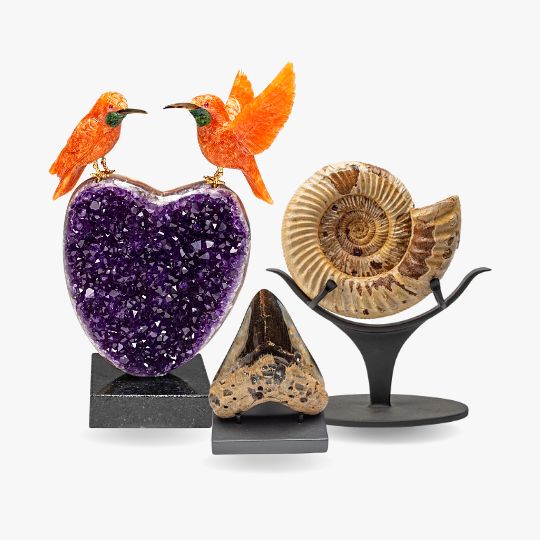 Gems & Fossils
Recovered from the depths of the earth to be added to your collection, browse through these glittering minerals and ancient fossils like a kid in a candy store.
Shop Now